Dear Family & Friends,
This week has been great! I am trying to respond to all the letters and things ya'll have sent me.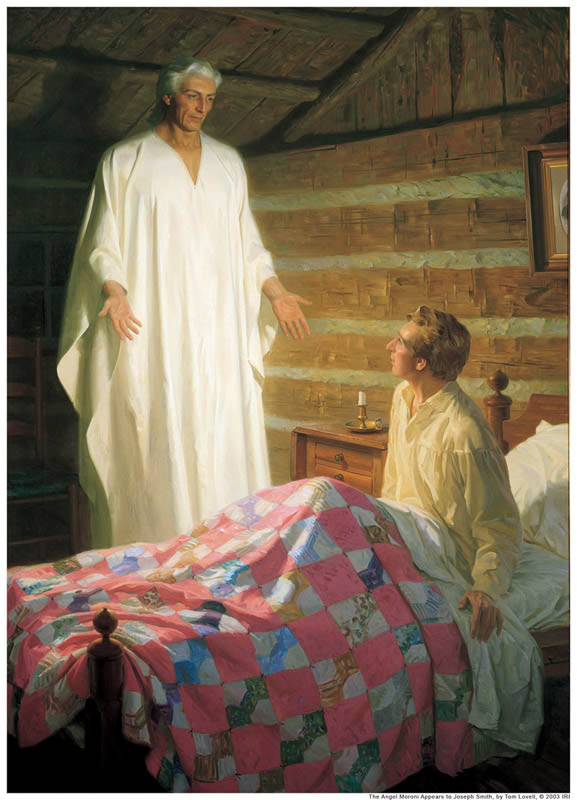 I will just send one experience I had this week.
For a while now, we have been teaching a man—the "loin cloth man"—on his front porch. This last Friday we read the Introduction of the Book of Mormon including the Testimony of the Prophet Joseph Smith with him. Here is an excerpt from what we shared:
"He called me by name, and said unto me that he was a messenger sent from the presence of God to me, and that his name was Moroni; that God had a work for me to do; and that my name should be had for good and evil among all nations, kindred, and tongues, or that it should be both good and evil spoken of among all people.
"He said there was a book deposited, written upon gold plates, giving an account of the former inhabitants of this continent, and the source from whence they sprang. He also said that the fullness of the everlasting Gospel was contained in it, as delivered by the Savior to the ancient inhabitants."
As we were reading I felt impressed to read Revelations 14:6–7.
"And I saw another angel fly in the midst of heaven, having the everlasting gospel to preach unto them that dwell on the earth, and to every nation, and kindred, and tongue, and people, saying with a loud voice, Fear God, and give glory to him; for the hour of his judgment is come: and worship him that made heaven, and earth, and the sea, and the fountains of waters."
When I compared these two passages, it was a witness to me that the Book of Mormon really is true and that the Angel Moroni was that angel that declared the Restored Gospel of Jesus Christ.
It was amazing—although I had not known what to say before hand, with the help of the spirit, I was able to share my thoughts as I was realizing them myself.
The eyes of the man we were teaching lit up as he understood the gravity of what I was testifying. The Bible really does foretell of the coming of the Book of Mormon! The last living, John the Revelator, saw it and wrote about it as a revelation that would come in the last days. This is a revelation and prophecy fulfilled.
Please, I challenge all of you to read it for yourselves:
I know that this is The Gospel of Jesus Christ and that it has been restored in its entirety for all of us living in these great and last days before the Second Coming of Jesus Christ. I know it! I know that Joseph Smith was and is a prophet of God called on the earth to restore Christ's original church and "one faith." The evidence of this is found in the Book of Mormon.
I am so glad to be a missionary and to share these glad tidings of great joy! I say this as a representative of Jesus Christ. In His holy name, amen.


Love,
Elder Gomm
Pre-missionaries: write me ASAP