Well I have been out 7 months, today. Weird…I feel like I just got here, but then I feel like I have been out for a year and a half because of the crazy experiences that I have been through. Hahaha! But then it also feels like I have been out 7 months and that I still have quite an exciting mission ahead of me.
Moses held the keys to the Gathering of Israel. The 12 Tribes of Israel were scattered throughout history. Before Jesus Christ comes again, the whole House of Israel will be gathered together. It was prophesied of in the Bible that those gathering keys would be restored.
Kirtland Temple
After the restoration of the Gospel of Jesus Christ, the Priesthood was restored which is the authorized power to act in God's name. Joseph Smith, the prophet, was commanded by God to build tabernacles—
temples
—once again. In Kirtland, Ohio, the Saints of the latter-days once again established the Lord's holy house again for the world. Many heavenly messengers appeared in that holy temple including Moses. Moses conferred the keys to the gathering of Israel in the last days as prophesied centuries earlier. Missionaries then were called to spread the gospel throughout the world.
Those keys have passed down from prophet to prophet. Last October during the General Conference to the World, President Thomas S. Monson—the prophet and president of the church—turned the key to the Gathering of by lowering the age of missionary service. Because of that prophetic declaration, missionary service has spiked worldwide.
Church
News Release on New Age Requirements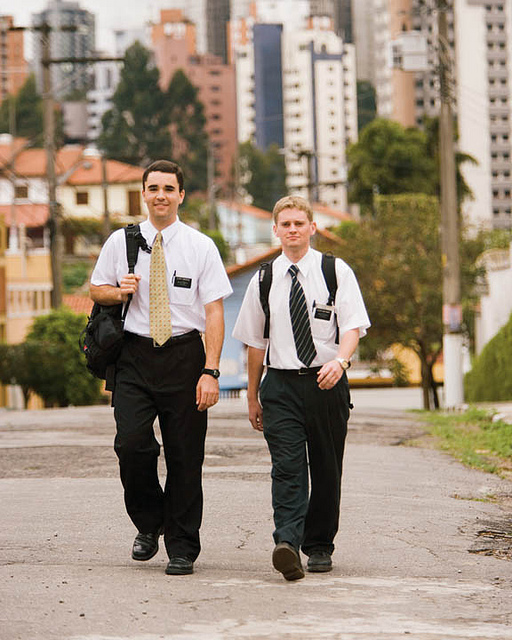 This next transfer 40 new missionaries are arriving in my mission. Worldwide
58 new missions are being created
, which will affect the boundaries of my mission here in Charlotte, North Carolina. Changes will be effective in June and we are excited to hear the details. The influx of missionaries affects my mission term as well. Because of the 1/3 shortening of the stay at the MTC I will be coming home 1 week earlier that expected. I was kind of upset about that. This means the next transfer will be on the 6th of March here. I will most likely be staying because I am training a new missionary.
It is amazing to watch the literal gathering taking place and it is just one more reason to shout that this is the ONLY true Church of Jesus Christ himself, because no other way is this literal gathering taking flight. I testify that Thomas S. Monson is a prophet and holds those sacred keys and power.
Dad you will be pleased to know that I have started to read the
New Testament
. I am marking and cross-referencing everything and it is tedious but truly amazing. I have a great zeal toward learning and obtaining knowledge.
There were a lot of great spiritual experiences this week but too little time to share. Basically Elder Call and I felt like we should go visit a recently baptized family, and teach them about temples. It turns out that we called them in the middle of an argument but they let us come over. We brought The Spirit into their house and they both felt it as we walked in and shared a message about temples and families. It was pretty neat. We left and their conflicts were gone. We both had no idea until the next day when they told us about what was going on. It was pretty cool.
Well, that's pretty much it for me here in the South.
Congrats to Maggie on your mission call!!! Texas is awesome and it is still a part of the South! Oh yeah!!! But you need to write me!!!!!!!! My mailbox is kinda empty lately and Elder Call keeps getting tons of mail. Hahah! I remember those days.